HelpNow Homework Assistance

Foundation Directory Online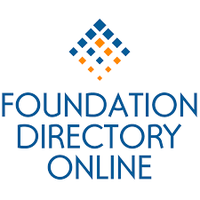 Brainfuse

Keep library resources close at hand from your browser or personalized Web page. Add the world's libraries to your mobile and
---
Genealogy Collection
Genealogy has become a favorite pastime of many curious about their family history. Whether you are just starting to track your family tree or are trying to locate those last few pieces we can help!
Below are some helpful resources for you on your journey to chronicle your family tree.
Click on the title for the resource you want to access.
A comprehensive treasury of American genealogical sources with coverage dating back to the 1700s
The Web's largest directory of links to online census transcriptions.
Search passenger lists, find photos of immigrants and learn about the immigration experience.
The largest collection of free family history, family tree, and genealogy records in the world.
Search records and contribute your own family history
Utilize free genealogy Web sites for genealogical research in every county and every state of the United States. Organized by county and state, this Web site provides you with links to all the state genealogy Web sites which, in turn, provide gateways to the counties. This collection is invaluable for any genealogy researcher.
Operated by the National Archives in Washington, D.C., this site has records of the census, military, immigration, and naturalization, among others.
DNA testing that links you with relatives.
Access information from U.S. census records
American War Memorials Overseas
There are well over one thousand different memorial sites worldwide honoring America's overseas wartime service. In most cases, neither the United States government nor local governments have the responsibility or the resources to document and maintain these sites. American War Memorials Overseas documents, promotes and preserves these precious, non-government supported sites of America's overseas wartime legacy.
Find a Grave's mission is to find, record, and present final disposition information from around the world as a virtual cemetery experience. Join for free!
Browse over 1.2 million gravestone photo records from across the state of Iowa!
A guide to research the history of a home
Free family tree maker
Assisted Living for Seniors
SENIOR ADVICE Click on Senior Advice to go directly to the website.
This guide provides information about assisted living costs in Iowa and comparisons with other states and care types. Also covered are state regulations regarding assisted living facilities, along with financial assistance programs and related resources for senior residents.
Learning Resources for Children
Below is a list of services available to you for free!
TumbleBooks:
TumbleBooks' databases are easy to use, and feature unlimited access from home! Patrons can read as many books as they want, when they want, and on any device. There are no checkouts, holds, or bulky downloads. Books are available instantly.
K-6 children's ebook database: www.TumbleBookLibrary.com
Username: tumble735
Password: books
K-6 math ebook database: www.TumbleMath.com
Username: tumble2020
Password: A3b5c6
Grade 7-12 ebook database: www.TeenBookCloud.com
Username: tumble2020
Password: A3b5c6
Scholastic Learn at Home:
Scholastic Learn at Home is offering their lessons for free. You can choose activities from grade levels between PreK and 6+. These include e-books kids can read along with and educational videos under their "Watch and learn Library." You can access this service at: https://classroommagazines.scholastic.com